About a decade ago, I tasked artist R.L. Bleecker with building this piece. It would be a larger version of a small model he scratch built while in a shop we had running at that time. This model design was inspired by the Joe Johnston and Nilo Rodis-Jamero's 1980 released book…"The Empire Strikes Back Sketchbook", and it was of the initial sketch for the Super Star Destroyer EXECUTOR. Being a Veteran of the United States Navy himself, Robert had classified what he built as a "Cutter"… an Imperial Cutter. When I saw what he had created in that smaller model, and he confirmed where his inspiration came from (as I recognized it as well), it was clear a larger version must be built…. and so he did. This one we would name the Imperial Cutter INTRACTIBLE. This model actually has parts used (the engine bells) that are from a real U.S. military aircraft. Robert used many recognizable items for the communications and jamming equipment on top of the model. This model represents what practical use may have been of this type of vessel in the Empire's Imperial Fleet. As a back story, we developed this: Measuring slightly less long than the 752 meter ACCLAIMATOR Star Destroyer Class, the new 686 meter PERSISTANT Class Imperial Cutter INTRACTIBLE is the second version of this new Imperial weapon. This makes this vessel, if it were real, to be just over 1/3 the full length of the basic Imperial Star Destroyers we know (ie Devastator and Avenger). The model itself is 27 inches long which bring this piece to the 1:1000 scale exactly. Robert did a magnificent job creating this piece.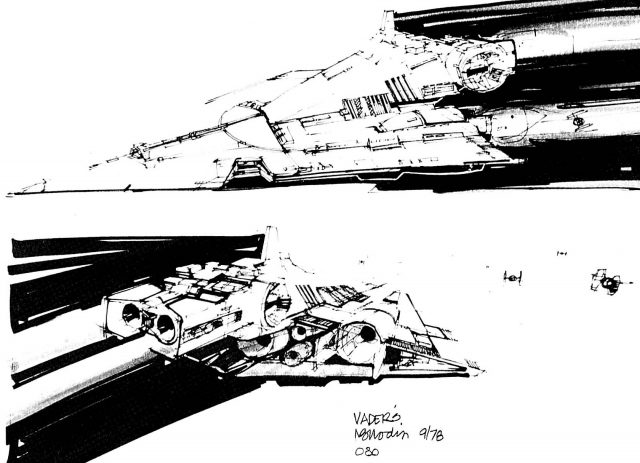 …The Empire Strikes Back Sketchbook and Sketch that inspired this build…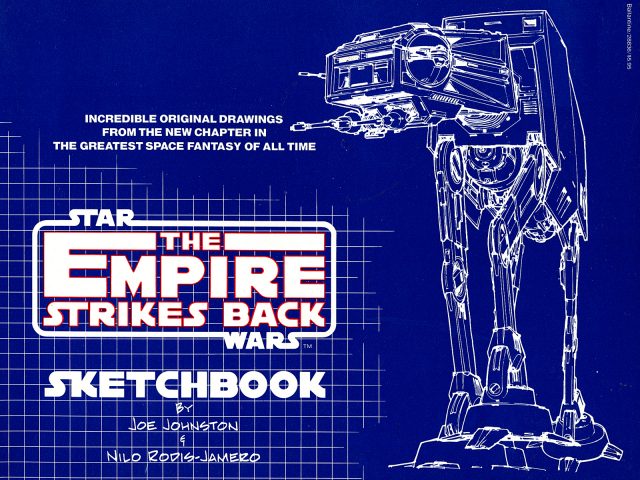 Model Information
Current Owner: Kurt Kuhn of Kuhn Global, Inc.
Scratch Build Artist: Robert L. Bleecker
~Hours Vested to Final Display:  400
Total Vested Cost: $12,500 USD
Current Estimated Value: $15,000 USD
Current Appraised Value: $16,000 USD
… and my Blue Screen Photos of the Intractible…