August 4, 2016
Week 011 – Day 077
WEIGH-IN DAY!
[scale photo]
Weight GAIN This Week: 1.6 lbs
Total Weight Loss in this Program: 91 lbs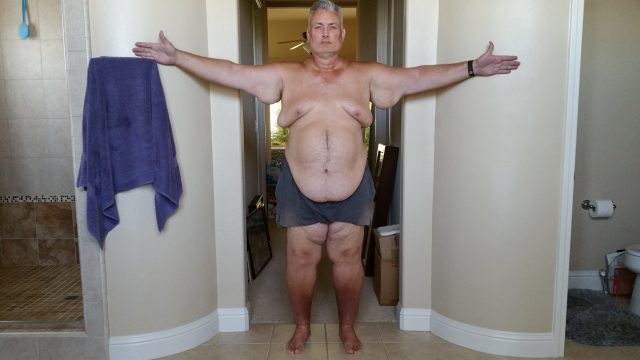 It is apparent to me that I need to begin my body building (sculpting) phase soon!
Here is a photo I took on my walk this morning using my Galaxy Note 4

Today's FitBit Stats:
24,347 Steps for 11.33 Miles and 4670 Calories burned. 15 Floors Climbed.
Last Night's Sleep Recorded This Morning:
? hour ? min. Asleep last night, Awake X ?, Restless X ?
Comparison Photos To Date: