When Master Replicas came out with their amazing USS Enterprise in 1:350 scale, artist Richard Long made the Botany Bay to scale with it, making for a great display. This Botany Bay was eventually re-released by Mike Salzo of MSLZ22 Models, and I believe Starship Modeler now owns these patterns.
The REL Botany Bay has a Modeler Magic Estimated Value of $700 USD
Model Information
Current Owner: Kurt Kuhn of Kuhn Global, Inc.
Build Artist: Richard Long
Kit Offered By: Not Available
Kit Pattern Work: Richard Long
~Hours Vested to Final Display:  80
Total Vested Cost: $500 USD
Current Estimated Value: $700 USD
Current Licensed Appraised Value: TBD

Kurt Kuhn
USA
**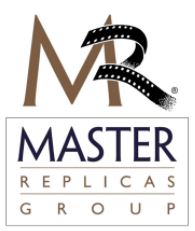 **

Richard Long
USA